Stop me if you've heard this before.  Whether you are in the real estate or hair industry, you have competitors.  Now, depending on what you are trying to sell or convey, there are elements that you must keep in mind with today's customers.
Whether your clientele is in their mid-20s to late 60s, they all have behavior and you want to know their behavior so you understand what they like, what they need, and what they are looking for.  You do this by taking advantage of the analytics on your social media networks, reading up on the going trends, and even "Googling" your target audience to see what they are consistently doing. Your competitors may not be paying attention to this aspect of "Marketing" because they are just about getting something sold.  But, in order to have people become loyal and a word-of-mouth marketing tool for you, you want them to trust you and know you really care.
So first things first:  Know your audience by doing the above and then make sure you are a credible witness.  Begin doing this by giving your perspective clientele information on what they need OR may not necessarily need but want to know. Blogs, weekly e-mails, workshops, etc., will keep you visible.
As we continue doing surveys at our National List Tours, what I hear from most attendees is A:  They don't know where to start in the business or B:  They want to know about marketing/branding.  All is so necessary!  But I tell them you want to make sure your foundation is intact.  Make sure you know your mission, and your "why," and build from there.  That is one of the reasons why I founded The LIST Tour because I saw so many entrepreneurs missing pieces to the puzzle. During our final 3 legs of the tour, we have upgraded our marketing and branding labs, social media formats, media/publicity, team building, business development, and communication talks.  You do not want to miss this! Remember, you want people to WANT what you are selling and the only way to stay ahead of your competitors is by going to the LAB at The National LIST Tour!  Remember, our goal this year is to help you diversify your channels.  The Super Early Bird ticket just expired, but you still have time to get your Discounted Ticket by using the code "Member".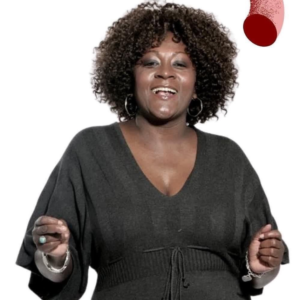 CLICK AND GET IT! "I recommend that you stay ahead of the game, because trust me, your competitors just might be." Catch MOMENTUM! LaTonya "LW" Washington, Founder of The International List Tour