Customers interact with your business in many different ways, here are ways in which they can do so, so make sure you have these things in place so they can: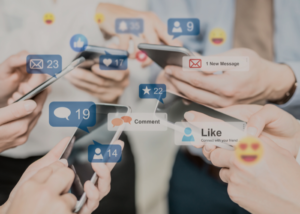 Email
Phone
Live Chat
Social Media
Webpage
Live Video
In-Person
Snail Mail
Remember that not all customers are on social media platforms and so you want to provide different ways in which you can interact.  
As you read this, you see that we are able to communicate to you via our blog on our webpage.  
Customer interaction is important because it also allows you to review if there are any gaps in communication that could be occurring often.  Understanding your customers' journey is necessary for you to grow and scale.